It has been an extremely long week of studying nursing almost to the extent I could puke! I did however get to see my baby BOY on ultrasound again at the Doctor, and now I know for sure, after 3 Ultrasounds he is def. a boy!!
Madon Londyn's sweet little face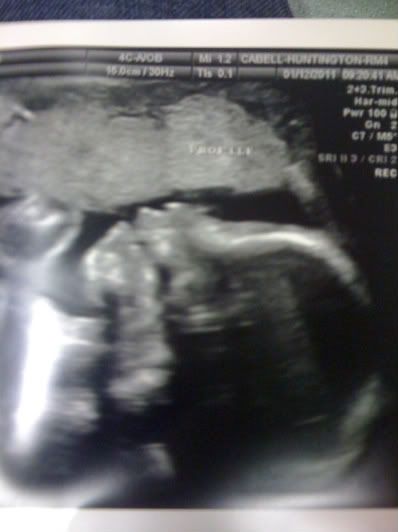 His legs crossed he is relaxing!!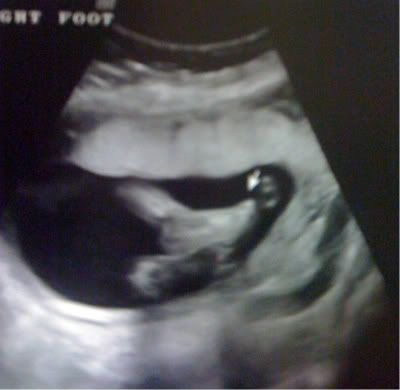 I decided since according to my OB baby Madon could be here in the next 11-13 weeks I could start buying him some clothes, only if I found good deals.. well of course I found good deals..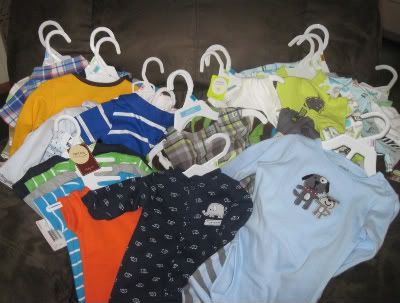 I purchased all of these adorable cute little outfits for only 136.88 :) mostly carters and childrens place brand.. I love coupons and 20% off sales!
Maveric was slightly wore out from our shopping spree!
We spent Saturday night making Tutu's and hairbows....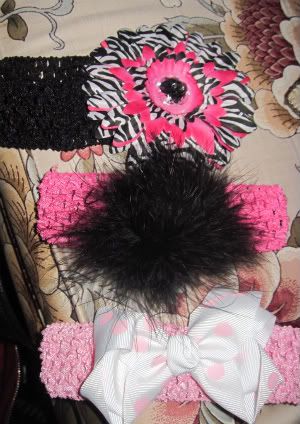 And what a more perfect person to size.... YOURS TRULY MAVERIC!
cruel and unjust?? I know.. lol
and I promise I give my kid a bath he has his first oreo all over his face!
Not looking forward to this week, after being off work for 6 weeks I have valued being a stay at home mommy :) Going to school fulltime, 2 babies, a husband and a fulltime job that requires me to see 35-40 patients a week, I just don't see me mentally handling all this!! Plus I help teach a class on Wednesday nights at church, I'm exhausted already without the work.. So with a lot of praying this week, I hope God leads me in the right direction as to what to do. I know he will provide for us no matter what...
Hope everyone has a blessed Sunday what is left of it and a wonderful start to the work week!! My tutu winners are (ANNIE,HOLLY, AND KRISTA..) I'll be sending these out no later than Wednesday. Thanks to all who entered!