Wow it has def. been a few weeks since I have posted, I have been super busy with school, doctor's appts. being sick and in the hospital because of baby Madon.. But everyone is well this week, Baby Madon is growing and doing well and will be here very soon and Maveric is back to his old self!
This past week my good friend Ellen messaged me and told me to come to church on Sat. because we had pictures for a group I help with on Wednesday night, she said "dress nice because they take full body shots". I went to the mall found a dress that made me look the least pregnant and huge lol got my hair done, found Maveric a somewhat matching shirt and we prepared for pictures. Upon my arrival at church I opened the door to find my close family and friends for a surprise baby shower for Madon.. it was a total shock and of course surprise. My twin sister planned it all and did a wonderful wonderful job! We got tons and tons of clothes and diapers, so we should be set for a while!! Now we just have to get him here safe and sound.
My Cake was amazing.. the whole theme was zebra print which I am absolutely in love with :)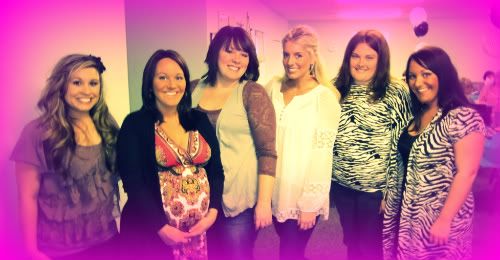 Some of my very best friends :)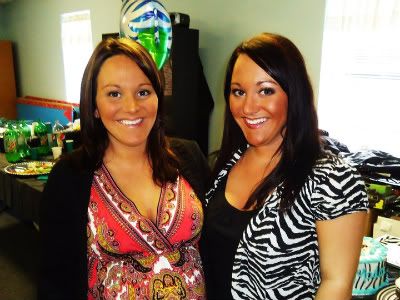 My best friend, and master mind behind the shower Krit :) Love her thanks so much!!!
And then my little rotten butt Maveric who was a big big help in opening gifts. The smile says it all.. lol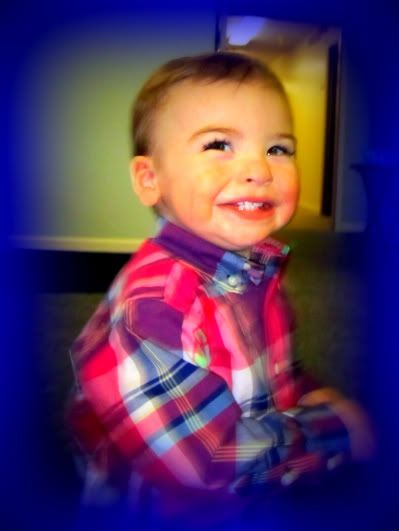 WHICH LEADS ME TO MY GIVEAWAY!! SINCE I HAVE SPRING FEVER..
LIST 5 OF YOUR FAVE SPRING ITEMS.. FROM FLOWERS, TO EASTER CANDY, TO A CERTAIN LOTION SCENT OR CANDLE THAT REMINDS YOU OF SPRING.. WIN YOUR ITEMS YOU LIST ALONG WITH A FEW OF MY FAVORITE THINGS :):) GIVEAWAY ENDS.. MARCH 21ST.. THE FIRST DAY OF SPRING... :) ENTER AWAY!!