Hey guys I'm back. I fixed my page a little bit but until I get my new layout, this will just have to work..
2010.. wow what a year... so many memories, some good, some bad.. so take a look...
Jan. 2010
My baby boy turned 3 months old.. I was still off on maternity leave, so being with him everyday was amazing.. I remember we spent New Years Eve hanging out, watching movies.. He was such a good baby, but I remember we didnt make it to watch the ball drop because we were both in bed by 10. lol.
Feb 2010
I celebrated my 1st Wedding Anniversary to MATTHEW, it was a rough 1st year, but we made it!! He blessed me with a beautiful son.. so I have to love him.
March 2010
I went back to work fulltime as a nurse :( My mommy left her full time day job of 20 some years to be a stay at home nanny lol.
April 2010
Maveric celebrated his first Easter :) He was 6 months old. I loved dressing him up and taking him to church to celebrate the resurrection of our JESUS!!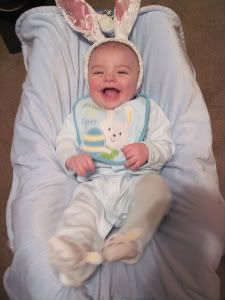 May 2010
I celebrated my 23rd Birthday, attended Bike week with my Husband and friends in South Carolina, and kicked off the summer of 2010!!
Maveric turned 7 months old..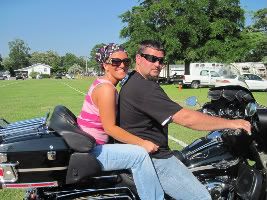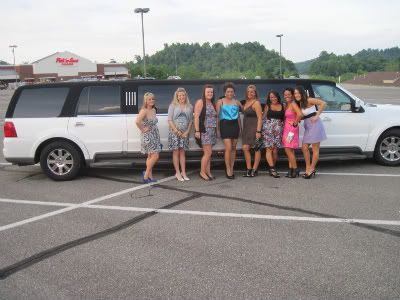 June 2010
I decided I needed some change.. so I painted my entire dining room and redecorated it with the Help of my Best Friend Kels. :)
Maveric he was crawling and into everything.. he also started teething.
July 2010
4TH OF JULY. :) Maveric's 1st, he fell asleep during the fireworks.. I got to watch them with my Best Friend before she went back to Canada with her husband... Great Night!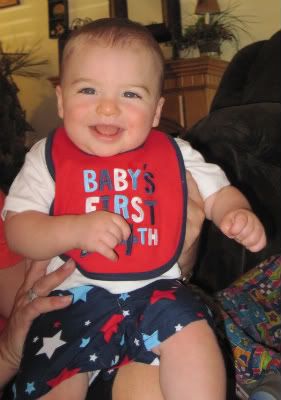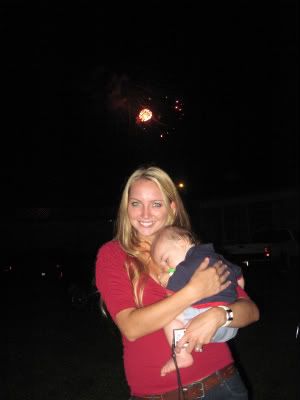 August 2010
I visited my Best Friend Kelsey in Canada, we took a little weekend roadtrip, visited Niagra Falls, did some shopping and enjoyed a little vacation. Kelsey left the following Week after we left for Grenada for over a year!!!!
Toward the end of August we took off to head to Virginia Beach for a week, for Maveric's first beach trip, we were there maybe 5 hrs got a call from home that daddy was very very sick.. so we had to come home. but his wish was to see pictures of Maveric on the beach. Daddy was diagnosed with a lung tumor..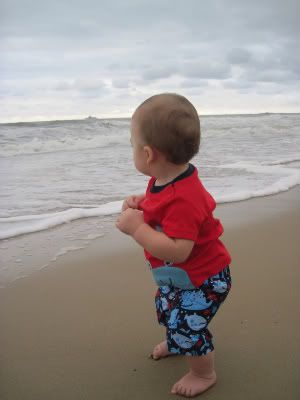 Lil Toes in the Sand!
Sept 2010
After we got Daddy home and better we took a little trip to Tennessee, Maveric loved it! His 1st Vacation. :) Then later in the month I found out I was PREGNANT AGAIN!!!! with baby #2!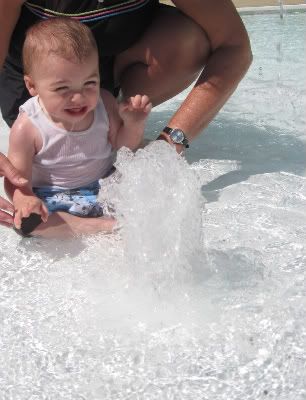 Oct 2010
MY BABY BOY TURNED 1!!! HE HAD A WONDERFUL BIRTHDAY!!!! Then he got to go Trick or Treating for the 1st time, he wasn't a big fan...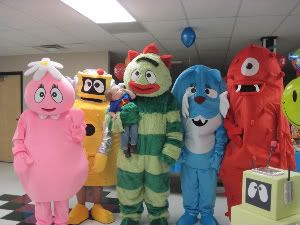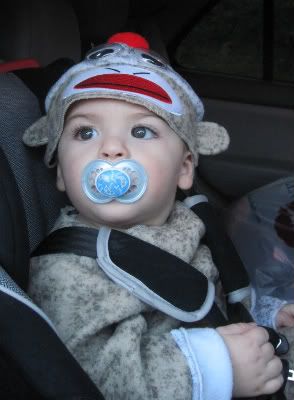 Nov 2010
WE found out we were having our 2ND BABY BOY!!!! Madon Londyn Cael McFann
MAVERIC was old enough this Thanksgiving to eat actual food, so he loved Turkey and Mashed potatos. We we're sooooooo thankful to have daddy with us :)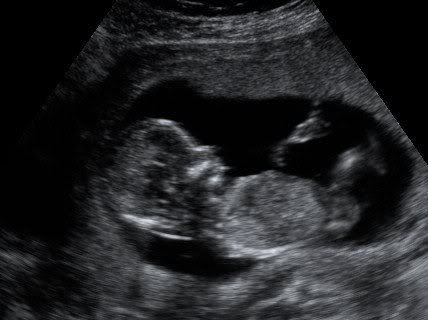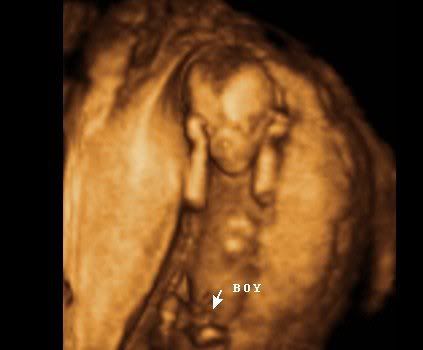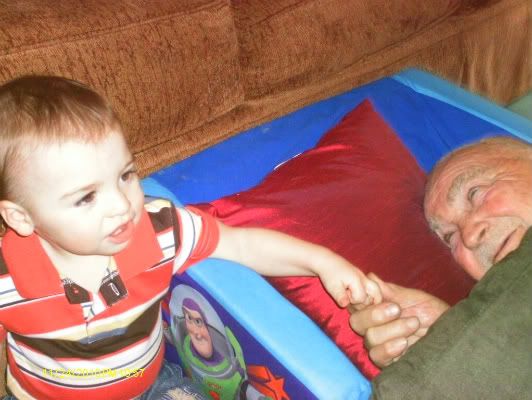 Dec. 2010
1st big snow of the year!!! MAVERIC loved it! Maveric came down with croup was in the ER, then Daddy had a heart attack, had to do stint placement... CHRISTMAS! It was so much fun this year, Maveric loved opening the gifts.. My husbands family all came in with their babies.. DADDY made it home just in time.. it was WONDERFUL!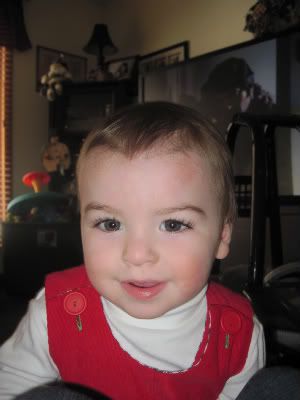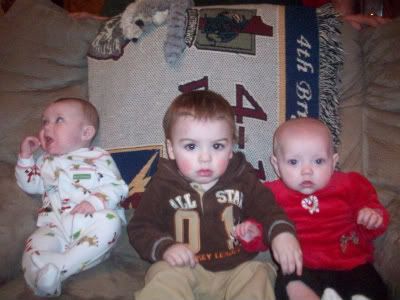 ALL IN ALL this was a pretty great year! It flew by sooo fast! I value my family more and more everyday. I am so very greatful for my Daddy and for God's countless blessings.. I LOVE LOVE being a mommy and have enjoyed watching my Maveric grow up. I grew closer to my husband and became an aunt 2 more times! to little girls Addison Cole McFann and Bailee Nicole McFann 18 days apart. my little divas!.. I look forward to 2011 and my new baby boy MADON in the SPRING! HAPPY 2011 EVERYONE