I have had a semi-wonderful weekend, minus this head cold I am getting. :(
Friday Night I had an early birthday dinner with one of my good friends Kayla, food was wonderful, great company, then Maveric got a little crazy, he wanted to show us how to dip his paci in a glass of ice water, spilling it into my coach purse and all over my Iphone.. needless to say the phone didn't work the rest of the evening. When we got home I put it in a bag of rice to dry it out,after posting it on facebook I had 36 comments stating it probably was going to take few days to work again, thank Goodness I can upgrade Wednesday!! Wild man finally went to sleep at 10:30, but only if Mommy held him, so he basically slept on baby Madon.
We woke up to snow this morning, only about 2 inches, but Maveric is so amazed by it, it was only a high today of 24 so I wouldn't take him out in it, (OCD MOTHER I KNOW).. We spent half the morning, fighting each other to get dressed...and I will admit I didnt pick out the most cooperative outfit to put Maveric in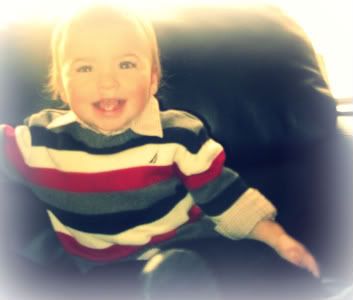 45 minutes later, my little pretty boy :)
We had plans to attend Brody Luke's Birthday Party in Lewis County Kentucky,so we needed to leave about an hour prior to the party starting.. but Maveric had other plans.
he tore out everyone of his books, over 100 of them and decided he wanted to relax and read them... (not all of this mess would fit in the picture lol)
We picked up our mess, then we had a few minutes to capture a picture of our cuteness.. I love my boys :)
We somehow got to the birthday party 25 minutes before it started.. and I discovered this little country grocery store, I though well this will save me a trip to walmart... I purchased a mop, formula, diapers, cookies, tide and a baseball to keep Maveric happy and it was over 60.00 maybe Wal-mart wasn't such a bad idea..
We made it to the Birthday Party to help Brody Luke celebrate turning 2!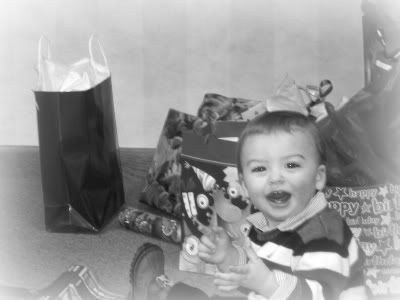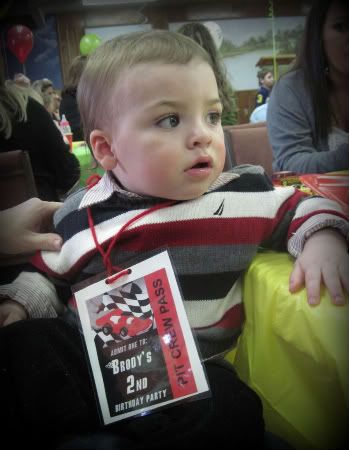 Happy Birthday Brody Luke!!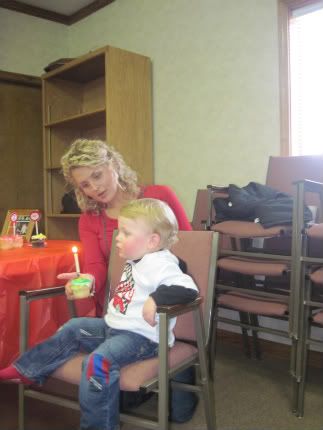 We made it home by 4 and our PJ's went on instantly. I wanted hotdogs today so I made onion rings and hotdog sauce and we enjoyed :) Maveric discovered he likes ketchup, well playing in the ketchup..
I start back to school Monday for my BSN.. this should be loads of fun with 2 babies and a full-time job... Hope everyone has a blessed SUNDAY and stay tuned for the 1-12-11 GIVEAWAY!!! And the followers I have emailed make sure you send me your home address Please for your gifts :)
GoodNight!